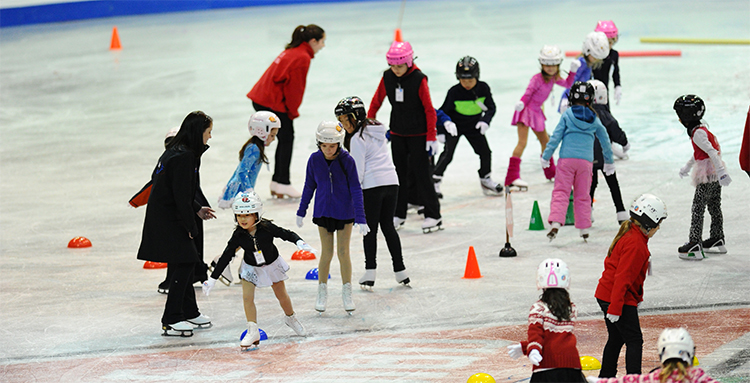 What to Expect on My First Day in Canskate
Most importantly: Remember to bring your CSA approved hockey style helmet, a pair of mitts or gloves, skates and skate guards!
When you arrive:
check your name off on the attendance list in the arena lobby, then proceed to the assigned dressing room or waiting area for your group (will be posted on your arrival)
Pick up your name tag (the colour on your tag will indicate your group on the ice
Groups:
Groups are comprised of skaters at a similar skating level or mixed badge levels that are working on similar skills

The colour of your group does NOT indicate your skill or badge level, it is simply to indicate which group of skaters are working together. If you skate more than one day a week, your group colour may be different on the opposite days but does NOT change what your skater is working on and their progression

During the first session or two the coaching staff may change your skaters initial group based on assessment and skating ability, and for better balance of groups over-all on the ice.

Changes to groups may also happen throughout the season to keep an appropriate balance of groups.

Skaters will always work at their personal level no matter which group they are in. SPSC best practice is to have no more than a coach/participant 1:10 ratio.
See further information regarding achievement, report cards and more. Quick guide on upper left side of the page.